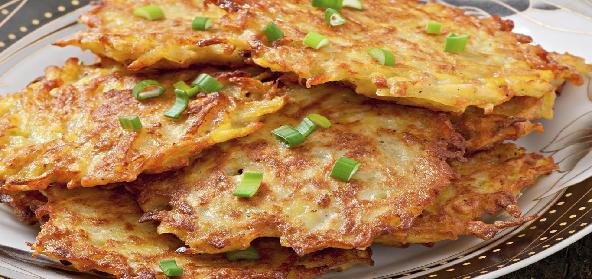 Ingredients:
• 2 – large eggs
• 4 tsp – sesame oil
• 16 – Egg roll wraps
• 8 tsp – sesame seeds
• 2 cups – finely chopped green Onions (white and green parts)
• 4 tbsp – Peanut oil or vegetable oil
• Soy sauce to taste
Method:
Beat the egg and sesame oil together.
Brush one side of one egg roll wrapper with the egg mixture.
Sprinkle some green onions and sesame seeds.
Brush one side of another egg roll wrapper and press wet side on top of the other one. Press down to seal.
Repeat for other 3 pancakes.
Heat oil on medium high heat.
Fry each side of each pancake for about 2 minutes till golden brown.
Cut and serve with soy sauce.