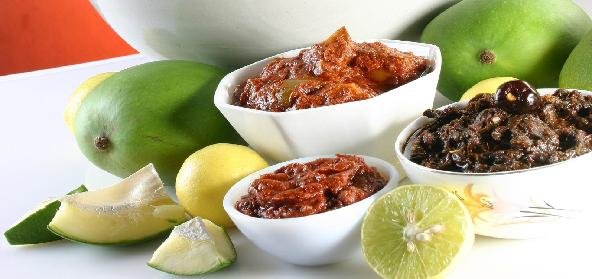 Ingredients:
• 20 – medium sized limes
• 1/2 cup – salt
• 1 cup – sesame oil (til oil)
• 4 tbsp – chilli powder
• 1 tbsp – mustard powder
• 1 tbsp – cumin powder
Method:
Wash and dry the limes well.
Cut the lime into quarters and soak with salt, in a pickle jar, for a week.
Shake the jar every day and leave in the sun.
When the lime begins to change colour, add chilli powder, mustard powder, cumin powder and mix well.
Heat oil in a frying pan, till smoky. Then take it down.
When it cools down to room temperature, pour over the pickle and mix well.
Place in the sun for a few more days.
Recipe Courtesy: Anglo-Indian Recipes.
Recipe courtesy of Bridget White