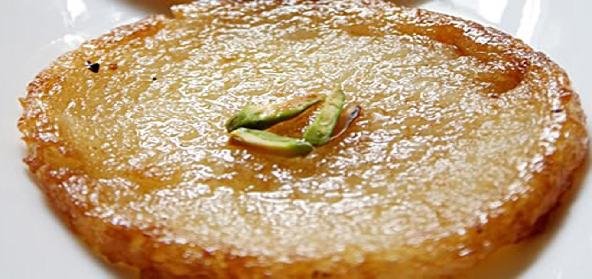 Ingredients:
• 1.5 cup – Wheat flour
• 1/4 cup – gud (molasses)
• 1.5 tsp – aniseed
• 2 tbsp – Ghee or oil for frying
• Salt to taste
Method:
Boil 2 cups water and put molasses in it and stir it properly.
Add a pinch of salt and the aniseed into it.
Then add wheat flour to boiling water and stir it properly to make a good dough.
Then leave it until the dough is cold.
Once the dough is cold, knead it smooth, make small kakra rolls (like small thick poories) and fry in ghee or oil.
Recipe courtesy of Geetha