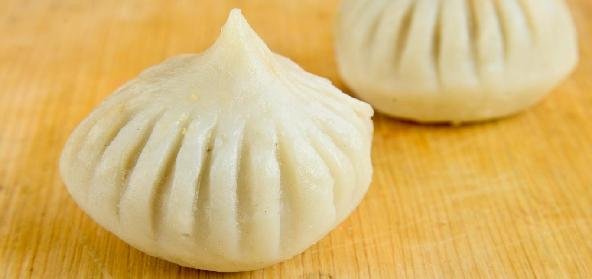 Ingredients:
• For the modak:
• 1 cup – grated khoya
• 1/4 cup – powdered Sugar
• A few strands of Saffron dissolved in Milk
• Pista and silver wark as required
• For the Pooran:
• 1/4 cup – grated Coconut
• 2 tbsp – powdered Jaggery
• A few drops of Ghee
• 2 tbsp – water
• 1/2 tsp – Cardamom powder
Method:
For the coconut pooran:
Melt jaggery with a little water and filter to remove dust.
Bring to a boil till one thread consistency.
Add ghee and grated coconut.
Stir well till it becomes thick.
Add cardamom powder.
Set aside and cool.
For the pooran modak:
Combine the mava and powdered sugar in a heavy bottomed pan and cook on a slow flame, while stirring continuously till the sugar has dissolved and the moisture has evaporated.
Remove from fire.
Add the saffron and cool.
Divide the mixture into two equal lemon sized balls.
Fill pooran in each portion and shape into laddoos.
Decorate with saffron, silver virk and pista.
Recipe courtesy of Suman Agrawal