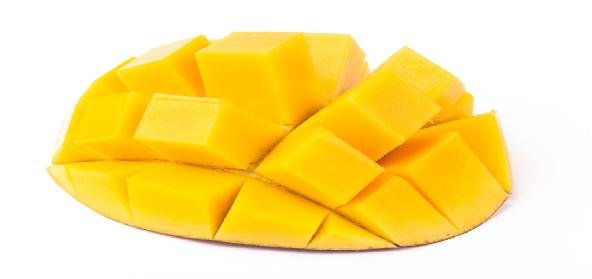 Ingredients:
• Mango (Aam)
Method:
Choose firm but not hard mangoes. (The skin should just about start wrinkling at the base, for the mango to be properly ripe.)
Peel in horizontal spiral motion, with a sharp knife.
Slice the wider sides first, in a sharp firm motion.
There after cut into 2-3 lengths and each further chopped into 3 pieces.
This would make the right sized cubes, from the whole mango.
Recipe courtesy of Sify Bawarchi