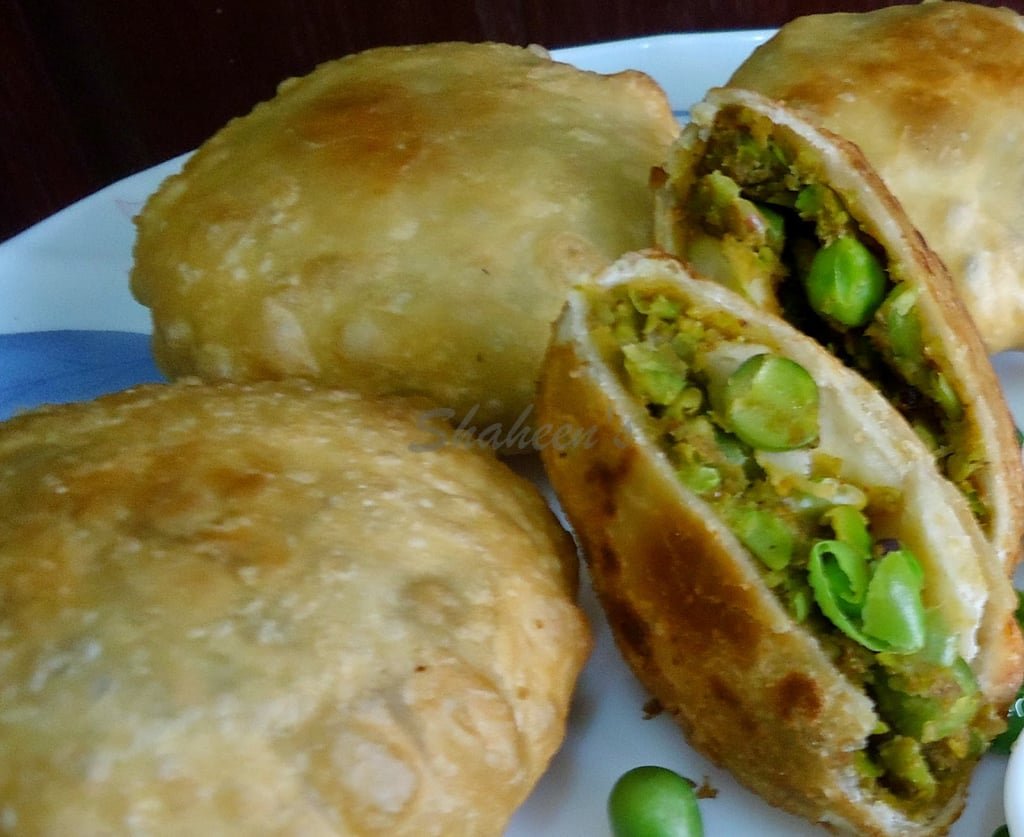 Delicious hot kachori made from flour, peas and spices
Ingredients:
2 cup plain flour (maida)
3 tablespoon oil
1teaspoon salt
11/2 cup green peas
1 teaspoon ginger paste
1 teaspoon crushed fennal seed (saunf)
1 teaspoon green chilli paste
1/2 teaspoon cumin seeds
1/4 teaspoon garam masala
1/4 teaspoon red chilli powder
1/2 teaspoon amchur powder
Oil for frying
Salt to taste
Method:
1. Grind peas in a blender.
2. Heat oil in a pan, add cumin seed allow it to crakle now add ginger paste, green chilli paste and crushed aniseed.
3. Fry this mixture for a minute. Then add the green peas paste, garam masala and salt. Cook for 10-15 minutes then allow it to cool.
4. For the dough, first sieve flour, add salt and oil. Mix well with the help of your palms.
5. With the help of lukewarm water knead into smooth dough.
6. Make small balls of equal proportions and roll out the balls to approximately three inches in diameter.
7. Put about 2 teaspoons of filling in the center and close to form a pouch.
8. Roll this out and fry on low medium heat till golden brown.
Cooking time: 15-20 minutes