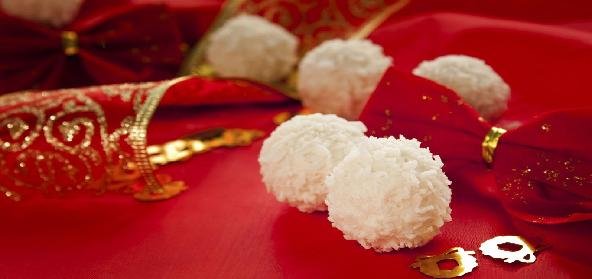 Ingredients:
• 1 – Coconut, grated
• 1 cup – Sugar
• 1 tsp – Cardamom powder
Method:
Heat a pan or kadai and put all the ingredients together.
Keep frying till sugar and coconut are mixed well and are light brown in colour (it will stick to your fingers).
Remove from heat and let it cool slightly.
Make lemon-sized balls with your hand.
Recipe courtesy of Protima