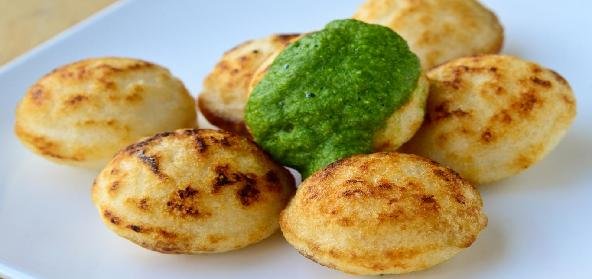 Ingredients:
• 2 cups – Rice
• 1 cup – Urad Dal
• 1 cup -green gram dal
• 5-6 Green chillies
Method:
Wash and soak rice and dals in water for 2 hours.
Grind to a fine paste.
Keep overnight.
Add finely chopped green chillies, coriander, salt, onions, cabbages, grated carrots, etc. as desired.
Heat a greased paddu pan on gas, put batter in each hollow to 3/4 full.
Drizzle some oil on each, cover and cook on low till golden. Carefully flip with a knife, allow base to become golden.
Remove serve hot with chutneys.
Recipe courtesy of Saroj Kering