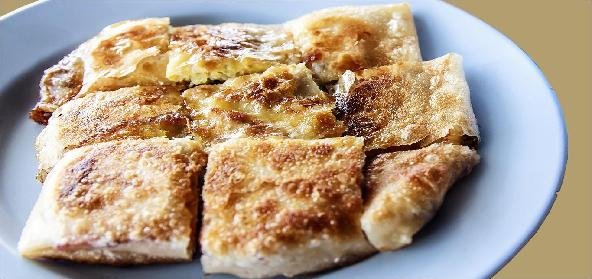 Ingredients:
• 1/2 cup – paneer, grated
• 1/2 cup – mashed Potato
• 1/4 cup – finely chopped Coriander leaves
• 3-4 – finely chopped Green chillies
• 2 cups – Wheat flour
• 1/4 tsp – Turmeric powder
• Ghee or oil for frying
• salt to taste
Method:
Take a little oil or ghee in a big bowl and add all the other ingredients one by one.
Mix the ingredients nicely with hand.
Use as little water as possible to make the dough and divide it into 8-12 balls, according to the size of paranthas you want.
Roll out the dough balls into paranthas and fry them on a tawa with a little oil or ghee.
Serve hot with raitha or any dal.
Recipe courtesy of Shubha Kannan