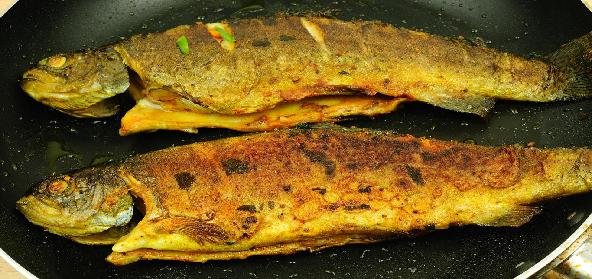 Ingredients:
• 1lb-any kind of fresh fish (rainbow, trout, catfish, etc.)
• 1 tsp – plain Red Chilli powder or (according to taste)
• salt
• 2 tsp- ginger-garlic paste
• 1 tsp- Corn flour
• 1 tsp- Garam Masala
• oil to deep fry
Method:
Add the red chilli powder, salt, garam masala powder, and corn flour to the ginger-garlic paste and mix well.
Add this to the fish pieces and deep-fry in any cooking oil until golden brown.
Recipe courtesy of Shyamasree