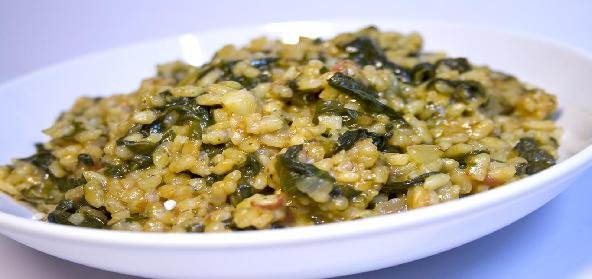 Ingredients:
• 1 cup – cooked Rice
• Spinach (frozen preferred)
• 1 cup – Green peas
• 1 cup – chopped Onions
• Green chillies
• Coriander leaves (can also be substituted with dhaniya powder)
• Ginger
• Ghee and salt to taste
Method:
Pour ghee into a vessel quite generously.
Cook fry the onions and then add the spinach and the peas with salt and let it cook for a while.
Prepare a liquid paste of green chillies, coriander and ginger.
Add the paste to the cooked spinach and later mix it with the rice.
While serving, it can be decorated with cashew nuts fried in ghee.
Recipe courtesy of Priya