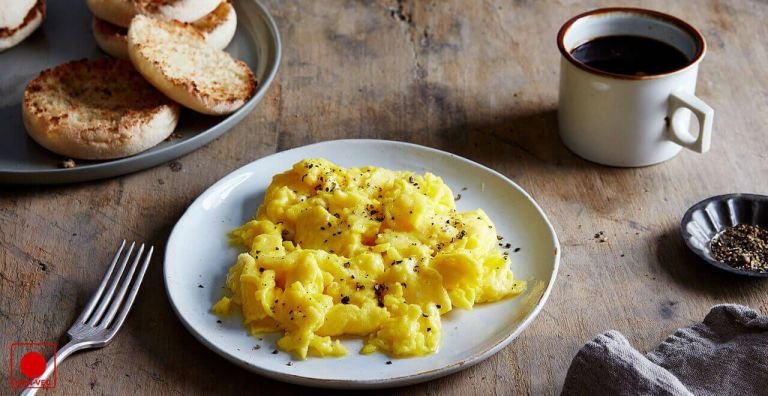 Scrambled eggs is very easy and quick breakfast recipe. It's very healthy and delicious. Learn how to make scrambled eggs in just a few easy steps.
Ingredients
– 2 eggs
– 1 teaspoon black pepper
– Salt to taste
– 1 cup milk
How To Make?
1. In a bowl, break the eggs and then add black pepper, salt and milk to it.
2. Now, whisk the egg mixture with a fork.
3. Heat the nonstick pan over a MEDIUM heat and pour this egg mixture into the pan and cook it for 2-3 minutes.
4. Fluff the mixture with the fork and set back to it on the heat and cook for another 2-3 minutes.
5. Now, remove the pan from the heat and serve the scrambled eggs into the bowl.
Preparation Time: 5 Minutes
Cooking Time: 5 Minutes