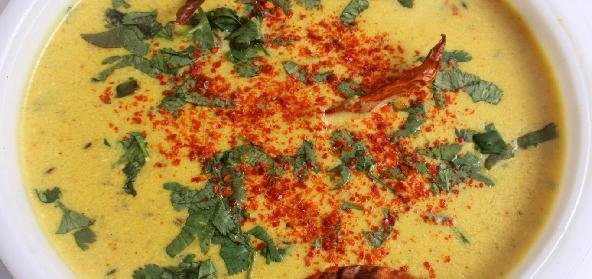 Ingredients:
• Coconut Milk – 1 Can
• Green chillies – 3
• 5 – Garlic flakes
• salt to Taste
• 5 – Flakes of Kokam (Sola)
• Coriander (Kothambir)
Method:
Dissolve Kokum flakes in about 4-5 tbsps of water in the vessel about 10 minutes before you make the kadhi.
Do not put too much water because then the kadhi will be very diluted.
Put all the other ingredients in a blender and blend till smooth with a little water.
Pour the mixture into the vessel with kokum. Mix well.
Garnish with coriander.
Recipe courtesy of Pranali