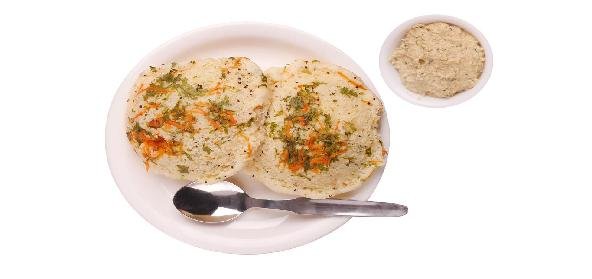 Ingredients:
• Wheat rava (broken Wheat) – 2.5 cups
• Oil or Ghee – 5 tbsp
• Sour curds or sour thick buttermilk – 2 cups
• Carrots (grated) – 2 tbsps
• Coriander and Curry leaves – 2 tbsps
• Grated Coconut – 2 tbsps
• Seasoning: A pinch of mustard seeds, urad dhal, Channa dhal and Cashewnuts
Method:
Mix roasted rava (dry roast the rava) with curds or buttermilk without lumps.
Heat oil, add seasonings and pour over the mixture.
Add salt, grated carrots, coriander and curry leaves & grated coconut.
Mix thoroughly, and pour in greased idli plates and steam for about 10 minutes.
Serve with chutney of your choice.
Recipe courtesy of Sify Bawarchi