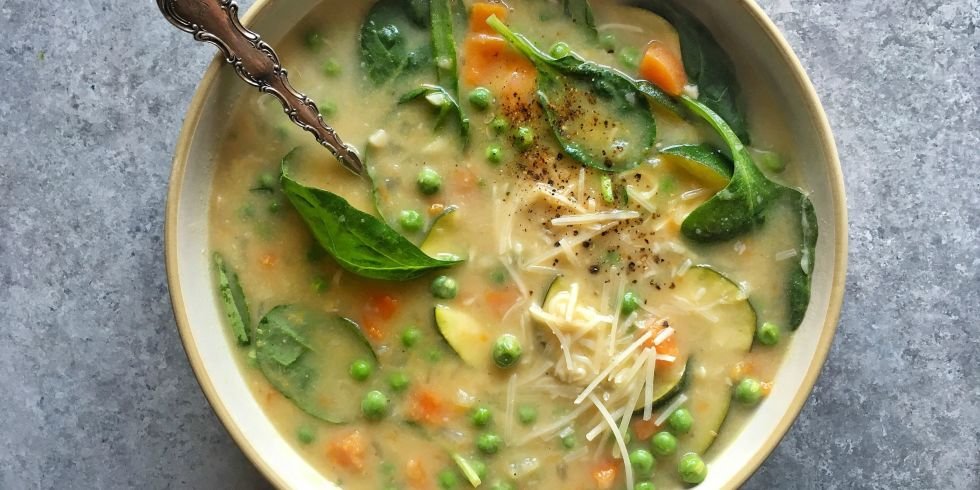 Healthy white bean soup with spinach and leeks
Ingredients:
1 cup cannellini beans (white beans) (soaked overnight)
2 cups fresh spinach, chopped
4 leeks, bulb only, chopped
2 garlic cloves, minced
2 cups vegetable stock
1 teaspoon corn flour (dissolved in 2 teaspoon water)
2 bay leaves
2 teaspoon cumin powder
2 teaspoon oil
Salt and pepper to taste
Method:
1. Pressure cook the white beans until done.
2. Heat oil in a pan, add bay leaves, garlic and fry for a few seconds.
3. Add leeks, saute until tender, about 5 minutes.
4. Add spinach and saute for 2-3 minutes.
5. Stir in the vegetable stock, cooked white beans and cumin powder.
6. Bring to a boil, then reduce the heat to low, and stir in the dissolved cornflour.
7. Cover and let it simmer for 5-7 minutes.
8. Season with salt and pepper.
Cooking time: 25-30 minutes