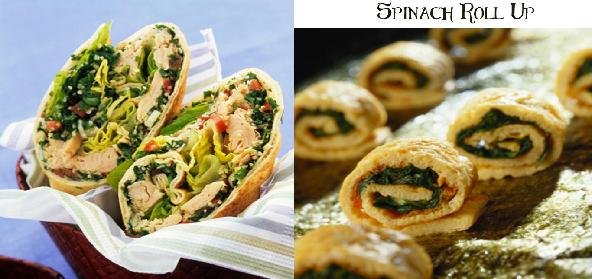 Ingredients:
• 1 – pastry sheet
• 1 bunch – Spinach
• 100 gm – crumbled Paneer
• 1/2 tsp – Garam Masala powder
• 1/2 tsp – Red Chilli powder
• 1/2 tsp – amchur powder
• oil as required
• salt to taste
Method:
Wash and cut the spinach lengthwise.
In a pan, heat a little oil and add the paneer and stir till it turns golden brown. Keep aside.
Now add the spinach and let the water evaporate.
Then add the masala. Saute and cook for a few mins.
Mix the paneer with above mixture and let it cool.
Spread out the pastry sheet carefully and sprinkle some all-purpose flour.
Roll it out slowly without tearing it. Cover the sheet with butter.
Now spread the filling evenly and roll the sheet tightly.
Cut it into small circular rolls.
Grease the rolls with butter on the outside.
Preheat oven to 350 degrees and place the rolls in it for 5-8 min or till it is done.
Pair it with ketchup or sauce.
Recipe courtesy of Ramyaa Narayanan