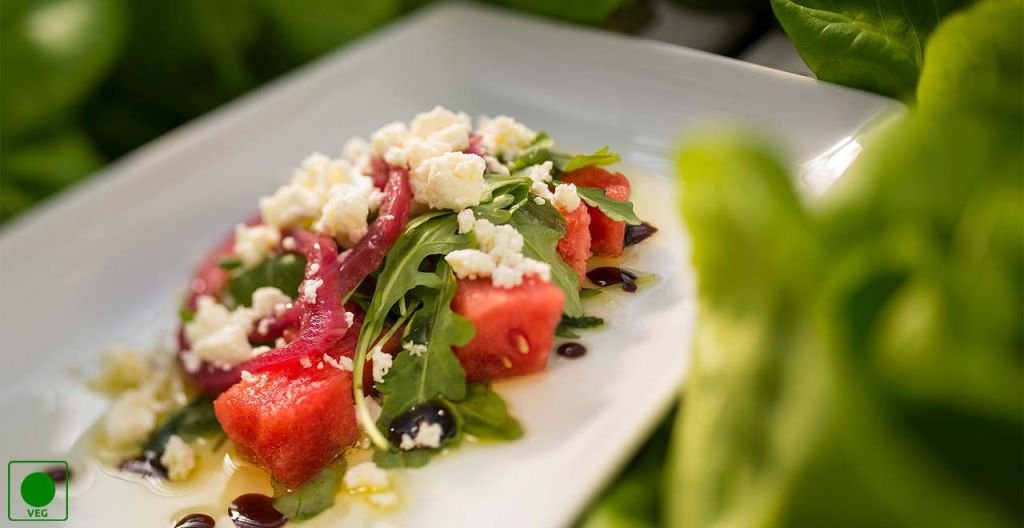 Watermelon and Feta Cheese salad is very refreshing and healthy salad recipe for the summer season. You can easily make it at home in just 10-15 minutes. Just add mint leaves, watermelon, olive oil and feta cheese and your salad is ready to eat. Let's see how to make it.
Ingredients
– 6 cups diced watermelon
– 1 cup mint leaves
– 1 cup crumbled Feta cheese
– 4 tablespoon extra-virgin olive oil
– 2 tablespoon Balsamic vinegar
How To Make?
1. Cut the watermelon into small pieces.
2. In a large bowl add fresh watermelon pieces.
3. Then add crumbled feta cheese and mint leaves on the watermelon.
4. Now, add extra virgin olive oil and balsamic vinegar on it.
5. Now toss all the Ingredients together and delicious watermelon andamp; feta cheese salad is ready to serve.
Preparation Time: 10 minutes
Cooking Time: 10 minutes