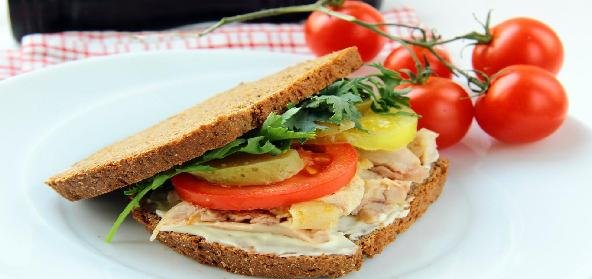 Ingredients:
• 6 slices Wheat bread
• 3 slices thinly cut or grated Paneer (cottage cheese)
• 1 tomato, 1 onion, 1 cucumber, 1 boiled Potato cut into thin slices
• 3 tsp – green (ref. Chutneys)
• 3 tsp- sauce (tomato)
• Butter to apply on bread
• salt to taste
Method:
Butter the slices of bread.
Apply chutney on three slices and sauce on three slices.
Place a slice (chutney) on a board.
Pile and arrange few slices each tomato, potato, cucumber, onion and cheese (paneer) over it.
Top it with slice smeared with sauce.
Serve or roast in a sandwich toaster and cool before packing.
Recipe courtesy of Sify Bawarchi