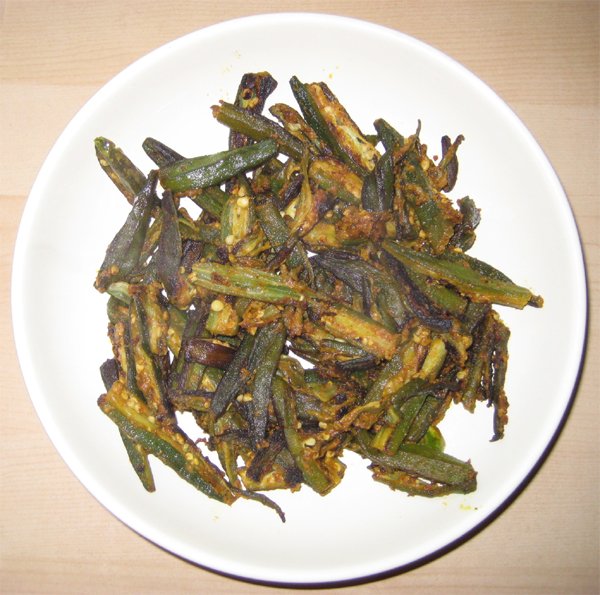 Ingredients:
2 cup (400 gm) bhindi (lady finger), sliced
1 large onion, sliced
2 green chilies, sliced
1 teaspoon red chilli powder
3 teaspoon coriander powder
Pinch of turmeric powder
1 teaspoon cumin seeds
1 tablespoon lemon juice
2 tablespoon chopped coriander leaves for garnishing
2 tablespoon oil
Salt to taste
Method:
1. Heat oil, add cumin seeds, onions and fry until golden brown.
2. Add bhindi and fry until half done.
3. Add green chilies, red chilli powder, coriander powder, turmeric powder and fry until tender and dry.
4. Add salt, lemon juice and fry for another 5 minutes.
5. Garnish with coriander leaves and serve hot.
Cooking time: 20-25 minutes