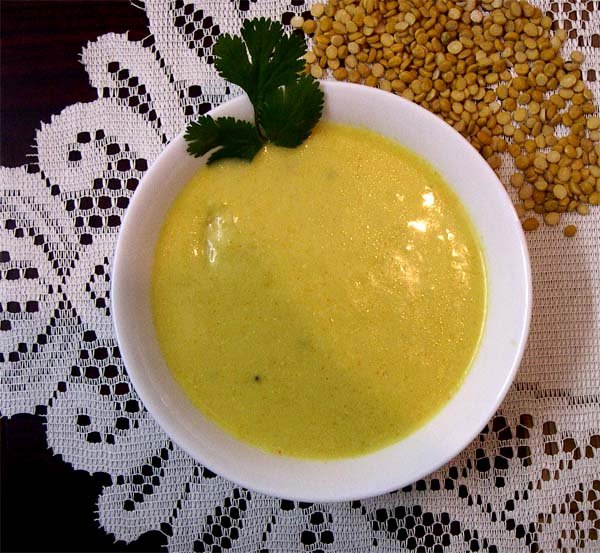 Ingredients:
1 cup sour dahi (curd)
3 cups water
2 tablespoon besan (bengal gram)
3 tablespoon chana dal (soaked in water for 1/2 an hour)
Pinch of hing (asafoetida) powder
1/4 teaspoon mustard seeds
1/ 4 teaspoon fenugreek seeds
1/4 teaspoon turmeric powder
1/4 teaspoon red chilli powder
1 tablespoon oil
1 tablespoon fresh coriander leaves finely chopped
Salt to taste
Method:
1. Beat curd and besan until smooth.
2. Heat oil in a kadhai or pan, add hing, mustard seeds, fenugreek seeds and allow it to crackle.
3. Add turmeric powder, red chilli powder and water.
4. Now add curd mixture and salt, stirring continuously until a boil comes.
5. Now add chana dal and simmer for 15-20 minutes.
6. Garnish with fresh coriander leaves just before serving.
Cooking time: 25-30 minutes