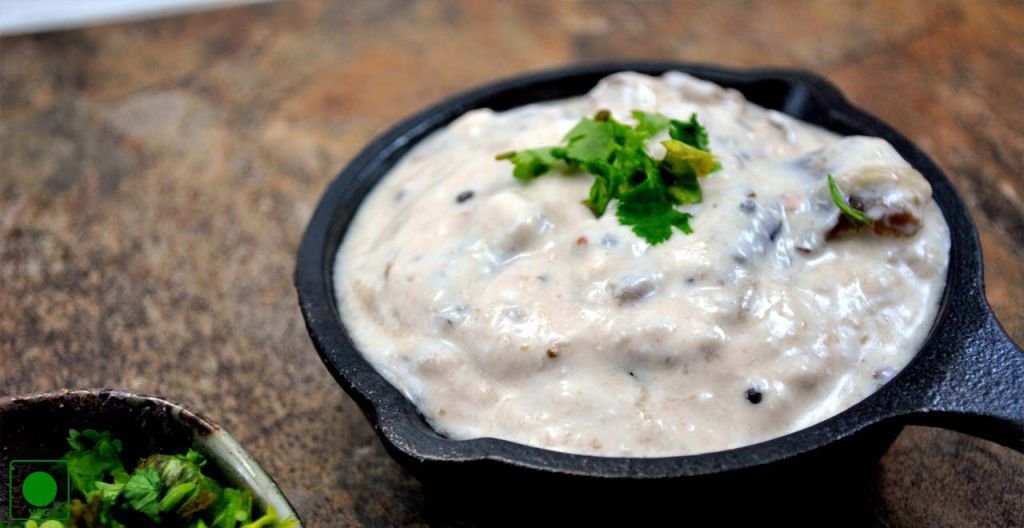 Cucumber raita is an Indian cuisine. There are so many raita recipes and this is one of the simplest and quick raita recipe. You can enjoy this raita anytime and any season but it is very healthy in summer days because the main ingredient cucumber it contains minerals so to beat scorching summer heat and also curd has number of health benefits. So learn here to make this tasty and healthy recipe.
Ingredients:
– 1 medium sized cucumber
– 1 cup yogurt
– 1 teaspoon roasted cumin seeds powder
– 1 teaspoon chaat masala
– 1/2 teaspoon finely chopped green chilli
– 1/4 teaspoon red chilli powder (optional)
– 1/4 teaspoon black pepper powder
– Black salt as per taste
– Coriander leaves, finely chopped
– Mint leaves, for garnish
How To Make?
1. First of all, rinse the cucumber and peel it.
2. Now, grate the cucumber with the help of grater.
3. Then in a bowl place yogurt and beat it well till smooth.
4. Now, add grated cucumber, chopped green chilli, red chilli powder, black pepper powder and black salt to the yogurt. Mix it well.
5. When it is ready transfer this raita into the serving bowl and garnish it with coriander leaves and mint leaves.
6. Enjoy this cucumber raita chilled.
Preparation Time: 15 Minutes
Servings: 3 Persons