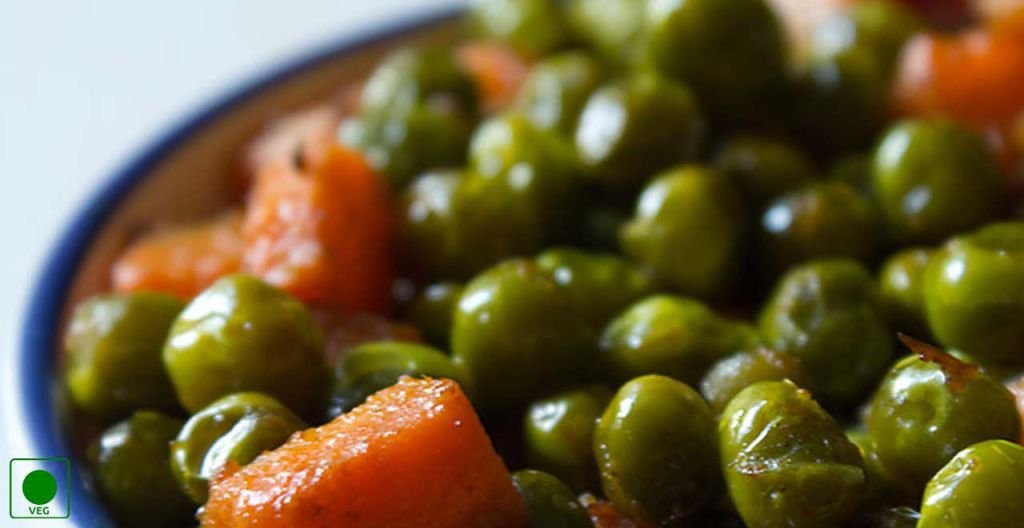 Some vegetables are rich in proteins and hence provide quite a few calories. Even without adding any fat to them. Peas are one of them.
Ingredients
– 2 cups shelled peas
– 1 cup curd
– 2 tablespoon maida
– 3 green cardamoms-crushed
– 2 tablespoon tomato sauce
– 2 teaspoon finely chopped ginger
– Salt to taste
– 1/2 teaspoon red chili powder
– 1/2 teaspoon roasted cumin seeds
How To Make?
1. Boil 4 cups water with 1 teaspoon salt and 1/2 teaspoon sugar. Add peas. Boil till done.
2. Beat the curd with maida till smooth. Add green cardamoms to curd.
3. Boil 1/2 cup water in a pan. Add curd, stirring continuously. Add red chili powder and salt. Boil for 4-5 minutes on LOW flame.
4. Now, add the boiled peas and ginger and give one boil it.
5. Then, add sauce. Simmer covered for 5 min.
6. Once its ready garnish it with cumin seeds powder and serve hot.
Preparation Time: 10 Minutes
Cooking Time: 15 Minutes
Servings: 3-4 Persons