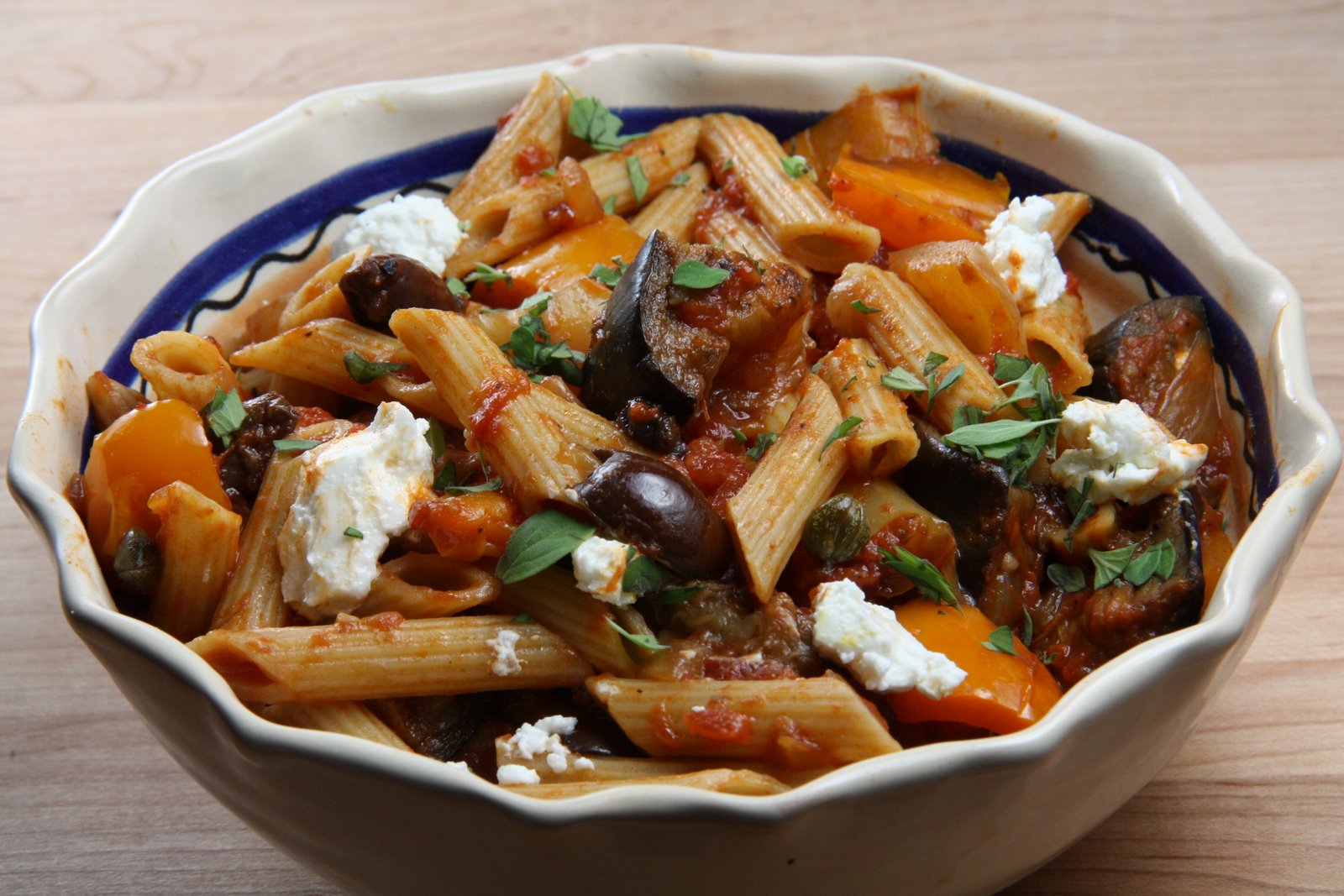 Delicious Penne with flavors of eggplant (brinjal), sun dried tomatoes and goat cheese
Ingredients:
2 1/4 cups penne pasta
1 medium eggplant (brinjal), diced
1 cup sun dried tomatoes
3 tablespoon chopped parsley
1/2 cup crumbled goat cheese (optionally use parmesan cheese)
Fresh parsley for garnishing
1/3 cup olive oil
Salt and pepper to taste
Method:
1. Cut eggplant into cubes, mix with salt and keep aside for 20 minutes.
2. Boil penne pasta in lightly salted water for 8 to 10 minutes or until done. Drain and keep aside.
3. Blend sun dried tomatoes, parsley and 2 tablespoon of olive oil together in a blender, into a smooth paste and keep aside.
4. Heat 2 tablespoon olive oil in a pan and stir fry the egg plant until brown.
5. Add the tomato paste and stir fry for two minutes.
6. Add boiled penne and season with salt and pepper. Toss well.
7. Sprinkle goat cheese and garnish with fresh parsley.
8. Serve hot.