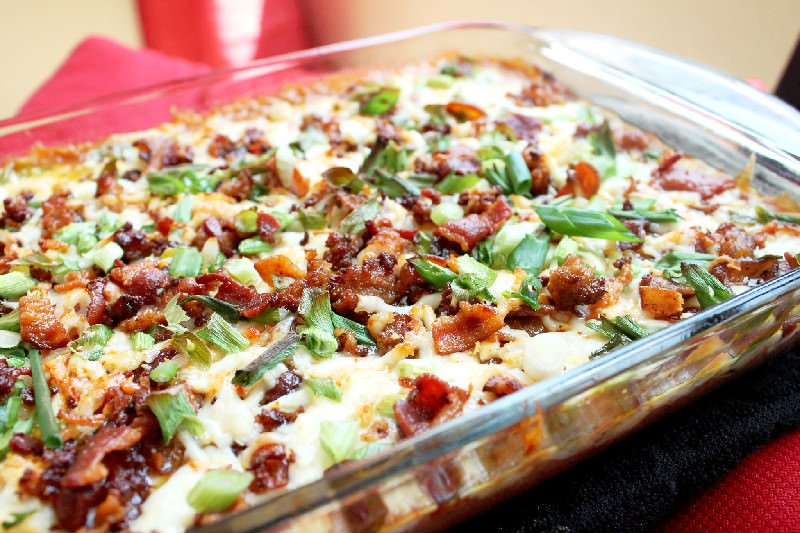 A baked beans is very easy to make recipe and always a hit. Once you start eating you can't stop yourself. Here is a dip that offers a change of pace.
Ingredients:
– 1 large canned (450 grams) baked beans
– 3 tablespoons grated cheese
– 4 tablespoons tomato ketchup
– Half teaspoon chilli powder
– 3 teaspoons chilli sauce
– Salt to taste
– Potato wafers or salted biscuits to serve
How To Cook?
Step 1 : Put the contents of the can in a liquidizer and blend it until it becomes smooth.
2. Get the can contents and transfer the mixture to the bowl. Now, add the grated cheese, tomato ketchup, chili powder, chili sauce and salt in mix well.
3. Boil for 5 minutes. If the mixture is too thick, add water and cook for few mints.
Serving Tips
– Take out the dip in a small bowl.
– Serve hot and immediately.
– Put the bowl in the center of a serving dish, surround with potato wafers or salted biscuits and serve.
Preparation Time:10 Minutes
Cooking Time:5 Minutes
Servings:Makes 2 Teacups