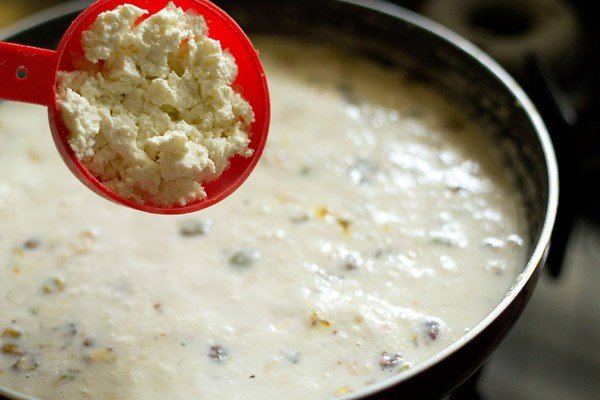 A creamy and sweet dessert prepared with paneer and milk
Ingredients:
1 cup fresh paneer (greated)
1 1/2 liters milk
1/2 cup (100 gm) sugar
1/4 cup sliced almonds
1/4 cup sliced pistachios
1/2 teaspoon cardamom powder
A few strands of saffron (soaked in 1 tbs water)
Method:
1. Boil milk in a pan and stir well.
3. Cook until the mixture is thick and reduced to half its quantity.
4. Add sugar and stir until the sugar is dissolved.
5. Add paneer, cardamom powder, saffron, almonds and pistachios. Stir well.
6. Remove from heat. Serve chilled.
Cooking time: 30-35 minutes