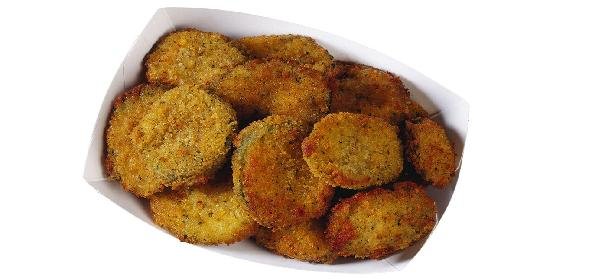 Ingredients:
• 2 – large potatoes, washed and thinly sliced
• 1 cup – singara atta (waterchestnut flour)
• 1 tsp – salt
• 2 – green chillies, finely crushed in a mixie
• Oil for deep frying
Method:
Mix together flour, salt, chillies.
Add enough water to make a batter of thick pouring consistency.
Batter should coat the back of the spoon well.
Add 1 tsp hot oil. Mix well.
Heat oil in a frying pan.
Dip potato slices in the batter, one at a time, and fry in hot oil.
Allow it to turn light golden brown.
Flip and allow the other side to fry.
Drain and place on absorbent paper, to remove excess oil.
Serve hot, with chutney.
Recipe courtesy of Sify Bawarchi