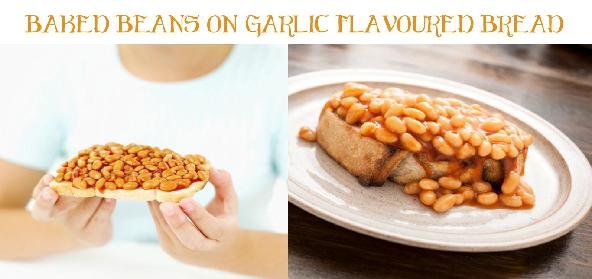 Ingredients:
• 3/4 cup – Butter
• Oil for frying
• Slices of Garlic bread cut into round shapes with a cookie cutter
• Lettuce leaves, shredded to the same size as the bread rounds
• 100 gms – beans, boiled in salt water
• Fresh Mint leaves
Method:
Melt the butter in a pan.
Remove the melted butter in a shallow dish.
Heat oil in a wok.
Dip each bread slice into the melted butter letting the bread soak with butter.
In a non-stick frying pan shallow fry each bread slice until it is crisp and golden brown in colour.
Arrange the bread slices on a serving tray.
Place a piece of shredded lettuce onto each side.
Place a spoonful of bean over each lettuce shred.
Garnish each slice with a fresh mint leaf.