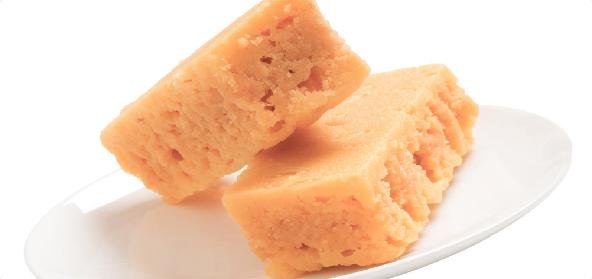 Ingredients:
• 1 can – Milkmaid
• 100 g – cashew (powdered)
• 1 cup – Ghee
• 1 cup – besan flour
Method:
Fry the besan flour in 1/2 cup of ghee until golden brown.
Let it cool for some time.
Mix the fried besan flour with cashew powder and Milkmaid in a glass bowl.
Microwave for 2 mins at high temperature.
Remove the bowl and add the remaining ghee.
Mix well and microwave again.
Keep removing the bowl and mixing the paste periodically until it becomes solid at the centre.
Spread the paste on a greased thali and cut into diamond-shaped pieces.
Cover with a silver foil.
Keep the thali in the refrigerator for 30 mins.
Recipe courtesy of Manjula Mukund