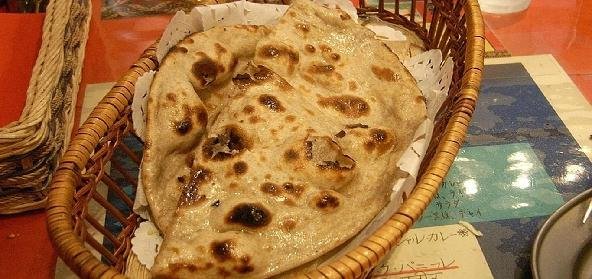 Ingredients:
• Maida – 450 gm.
• Salt to taste
• Oil – 2 tbsp (warm)
• Corn flour – 3 tbsp
• Butter – 2 tbsp
Method:
Mix the corn flour & butter to form a paste (without any lumps) Add warm oil to maida and make smooth dough (like you do for chappati) with cold water. Keep it aside for some time.
Make 16 balls of dough. Roll out each ball like chappati, apply one tsp of paste evenly on it, then make a hole on the centre of the chappati and roll it outwards.
Make it flat and again roll it like a chappati.
Then cook on a hot tawa. Apply ghee or dalda.
Cook till it is brown on both sides.
Make Catlooma of the rest of the balls.
Serve hot with Kurma or any other side dishes.
Recipe courtesy of Shanta Sridharan