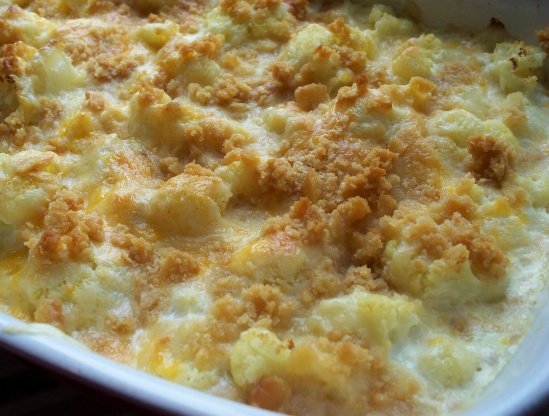 A classic Italian cauliflower au gratin recipe, which you can easily cook at home and loved by everyone. Its a very easy and favorite recipe for all the cauliflower lovers.
Ingredients:
– 500 gm cauliflower florets
– 30 gm butter
– 2 tablespoon flour
– 1 cup milk
– 1 teaspoon mustard
– 1/2 cup grated cheese
– paprika
How To Cook?
1. Place cauliflower in a flan dish, cover it and cook it for 5 minutes on HIGH flame, until tender. Drain it.
2. Melt butter in a Pyrex bowl for 30 to 40 seconds on HIGH flame.
3. Stir in flour. Cook for 1 minute on HIGH flame.
4. Gradually stir in milk and mustard. Cook for 3 minutes on HIGH flame, stirring every minute.
5. Stir in cheese until melted.
6. Pour over cauliflower, sprinkle with paprika.
7. Cook for 5 minutes on MEDIUM HIGH flame.
8. Serve hot.
Preparation Time: 20 Minutes
Cooking Time: 30 Minutes
Servings: 4-6 Person