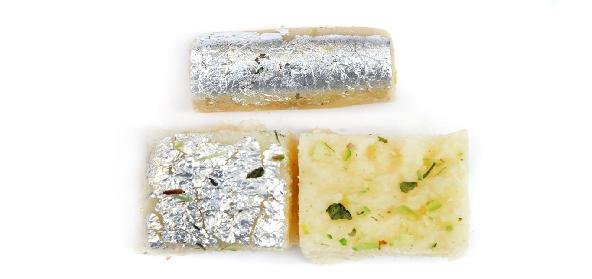 Ingredients:
• 1 cup – Ricotta cheese.
• 1/2 cup – single cream.
• Pistachio, according to taste.
• Sugar, according to taste.
• 1/2 tsp – green Cardamom powder.
Method:
Simply mix the cheese, single cream, sugar and cardamom powder.
Now take a microwavable container. Pour it all in the container.
The microwave should be on high temp. First keep it for 2 mins.
Then stop and mix. Keep again for 3 mins.
After 5-6 mins you will see its become a bit thick.
The mix should not be too thick nor too thin. Now take a flat plate.
Grease the plate with little ghee or oil. Now slowly pour the mix onto the plate.
Make it in level. Now crush the pistachio and sprinkle it on the kalakand.
Recipe courtesy of Soni Verma