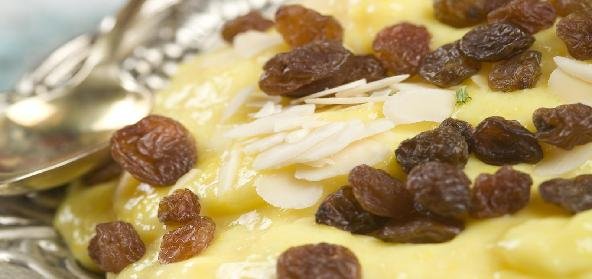 Ingredients:
• 3 tbsp – basmati Rice
• 1 l – Milk
• 1 cup – Chikoo pulp
• 1/2 tsp – Cardamom powder
• a few Pistachios for garnishing
Method:
Soak the basmati rice in water for 30 minutes.
Drain and grind to a smooth paste with fresh water.
Mix the rice paste with 1 cup of milk.
Boil the remaining milk. Add the rice paste. Cook and stir until the mixture boils again.
Add sugar and cook on low heat for 5 minutes.
Cool the rice and milk mixture completely. Mix in the chikoo pulp.
Add cardamom powder.
Serve chilled, garnished with shredded pistachios.