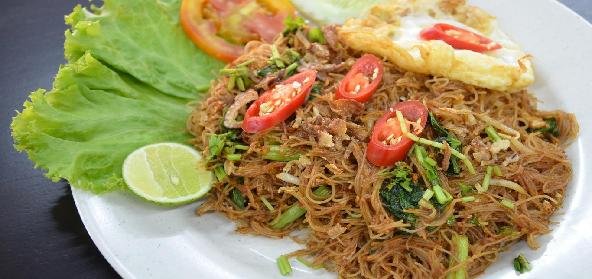 Ingredients:
• noodles -400gm/4packs (without the tastemaker)
• Soya sauce-2 tbsp
• Tomato ketchup-1 tbsp
• Chilli Garlic sauce- 1 tbsp
• 1 cup of finely chopped carrots, Spring onions & French beans
• Oil- 3 tbsp
• Salt to taste
Method:
Boil 6 cups of water in a vessel and add noodles. Cook for 3 minutes, strain the noodles and keep it aside to cool.
Heat Oil in a thick bottomed pan. When oil starts to fume, add cut carrots and french beans, sprinkle a pinch of salt and stir fry at high heat for about 4 mins.
Now add spring onions, soya sauce, chilli garlic sauce & tomato ketchup, stir for couple of minutes and add cooked noodles.
Taste for salt.
Stir fry for 2-3 mins and serve hot.
Recipe courtesy of Shilpa Gopinath