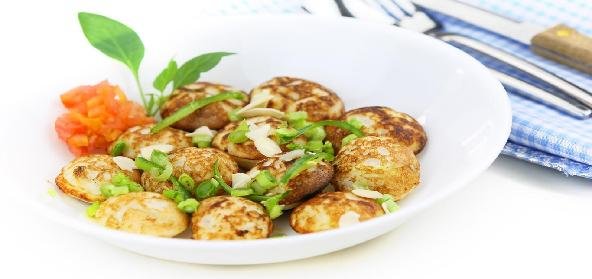 Ingredients:
• Yellow Moong Dal – 1 cup
• Onion – 1
• Green chilli – 1
• Ginger – 1
• Tamarind – a small ball
• Salt to taste
• Oil – as required
• Dhania for garnishing
Method:
Soak the yellow moong dal for 3-4 hours. Then grind with a little salt and ginger.
Put the paste like idlis in an idli stand and steam without whistle.
In the meantime, Heat a little oil in a pan. Add the chopped onion, green chilli, salt and tamarind pulp and cook a little.
When the dal idlis have cooled down, cut them into cubes and add them in the paste in the pan.
Mix gently. Garnish with lots of dhania.
Recipe courtesy of Sify Bawarchi