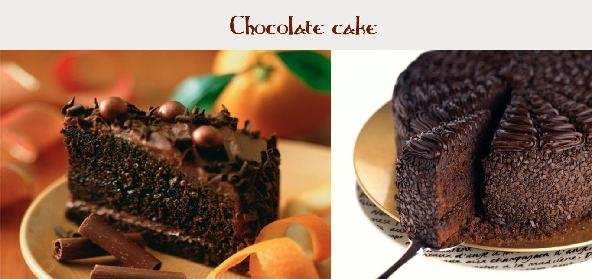 Ingredients:
• 20 gms. dark cooking chocolate
• 125 gms. Butter
• 125 gms. Sugar
• 50 gms. flour
• 4 eggs
• 10 gms. Butter to grease tin
Method:
Grease the tin and line with greased greaseproof paper.
Preheat the oven at 180 deg C.
Break the chocolate into pieces and melt over a bain-marie (or in the microwave) with 2 tbsp of water.
Remove from heat and add knobs of butter and stir until smooth. Leave to cool.
Put the egg yolks in the processor bowl with 100 gms of castor sugar and mix together for 30 seconds on speed 6 using the plastic blade, then add the melted chocolate, blend and mix in the flour.
Wash the bowl, replace the blade with the whisk and beat the egg whites until stiff at Max speed.
After 50 seconds, add 20 gms. of sugar and beat for a further 10 seconds.
Lightly fold the egg whites into the mixture in three goes.
Pour into the tin and bake for 1 hour.
Turn out onto a cooking rack.
This cake can be cut into thin slices to accompany a red fruit salad or vanilla ice cream.