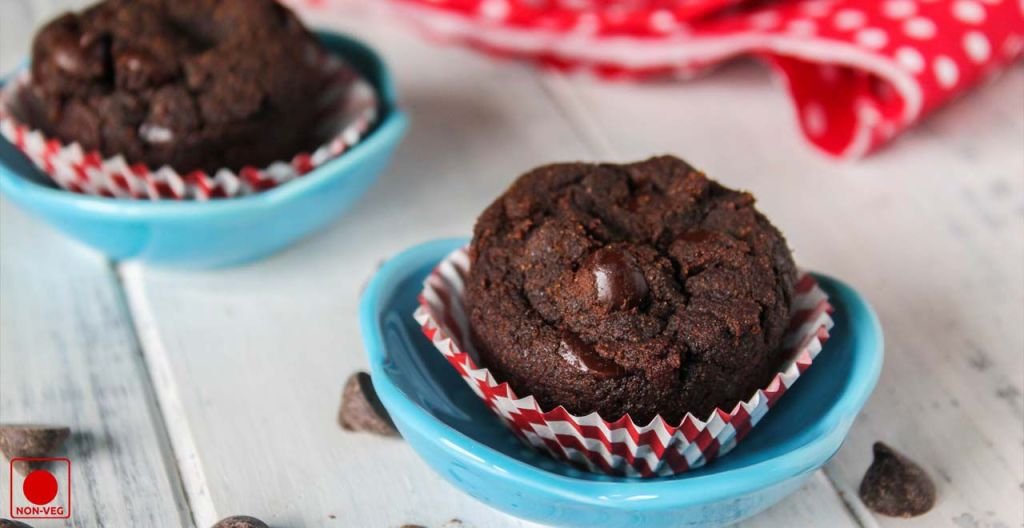 Chocolate Muffins is a delicious treat for your children's in this holiday seasons. This muffins are rich, moist and chocolaty flavored which surely loved by everyone. You can make this quick chocolate muffins in just few easy steps.
Ingredients
– 1 cup flour
– 3/4 cup butter
– 3/4 cup condensed milk
– 3/4 cup chopped dark chocolate
– 1 teaspoon baking soda
– 1 teaspoon vanilla essence
– 1/2 cup chopped almonds and walnuts
– 8-10 paper cups
How To Cook?
1. in a microwave safe bowl, put the chocolate pieces and butter with 2 tablespoon milk for 30 seconds to melt.
2. Add the condensed milk to it and mix thoroughly.
3. Sieve the flour and baking powder and add to it.
4. Mix in vanilla essence and nuts and make a cake batter, adjusting its consistency with the milk.
5. Preheat the oven to 180C. Fill the cup cakes with this batter. Take care to fill the cupcakes only half, so that they can rise enough.
6. Bake in a preheated oven at 180C for 25-30 minute.
7. Cool in a wire rack, Decorate with the icing. Serve with chilled custard or ice cream.
Preparation Time: 15 Minutes
Cooking Time: 30 Minutes
Servings: 3 Persons