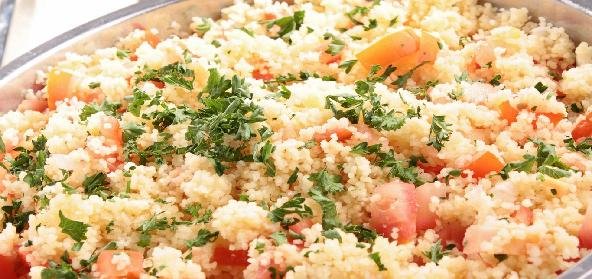 Ingredients:
• To make upma:
• Rawa – 2 cup
• Onions chopped – 1
• Tomato chopped – 1/4 small
• coriander – 1 small bunch
• Curry leaves – 1 small bunch
• Carrot chopped – 1
• beans chopped – 6-7 beans
• fresh Green peas – handful
• salt to taste
• For seasoning:
• oil – 10 tsp
• 1 tsp – Mustard Seeds
• 1 tsp – Chana dal
• 1 tbsp – Peanut
Method:
Heat the oil. Add the mustard seed and let it splutter. Then add curry leaves, chana dal, and peanuts and let it fry. Add the onions.
Fry well, then add vegetables (except the tomato) and fry again for 1 minute.
Add water and let it boil for 10 minutes so that the vegetables get cooked.
While cooking the vegetables, add salt according to taste, a pinch of turmeric powder, and stir well.
Add red chilli powder to taste and allow the vegetables to cook.
Then add the chopped tomatoes and coriander leaves and allow it to cook.
Now add 1 cup of the fried rawa to the cooked vegetables (the stock should not be drained as this is going to cook the rawa), slowly stirring in the vegetable stock until the rawa starts absorbing the water/vegetable stock.
Keep on stirring till the rawa lumps disappear.
Serve with chutney/onion raita.
Recipe courtesy of Shilpa Mahesh Guru