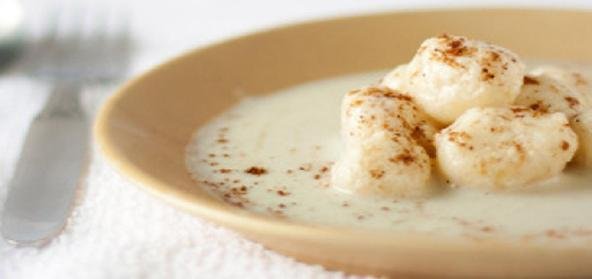 Ingredients:
• 1/2 gallon – Milk
• 2 cups – Sugar
• 6 cups – water
• 5-6 – Cardamoms
• Some dry, shredded Coconut
Method:
Make paneer out of milk. Let it drain in a muslin cloth for about 6 hours to get rid of all the water.
Boil sugar with water. Add whole cardamoms to it.
Make oval shapes (about 2″ long) with the paneer.
When the water boils, drop the paneer into it, one by one.
Boil them uncovered for about 25 to 30 minutes. Let them cool down overnight.
In the morning, take them out of the sugar syrup, put them on the rack.
Roll them in dried, powdered coconut and serve chilled, adding a few rose petals as a garnish.
Recipe courtesy of Lizy