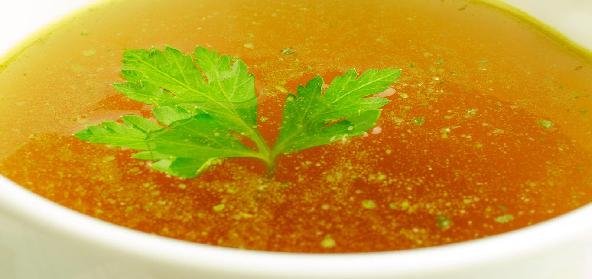 Ingredients:
• 250g – Meat
• 1 – Onion chopped
• 4 cups – boiling water
• 2 tsp – Butter
• 1 – Egg white
• Salt – as per taste
Method:
Heat the butter in a pan. Add onion and saute till golden brown.
Add meat and fry till brown.
Add the boiling water and let the meat cook.
When cooked, strain the soup; remove the fat completely by cooling and straining.
Boil the soup and add egg white slowly (in a thin stream) to the soup, stirring continuously.
Add salt.
Let it boil again for two minutes.
Strain the soup again.
Serve hot.
Recipe courtesy of Alison Pinto