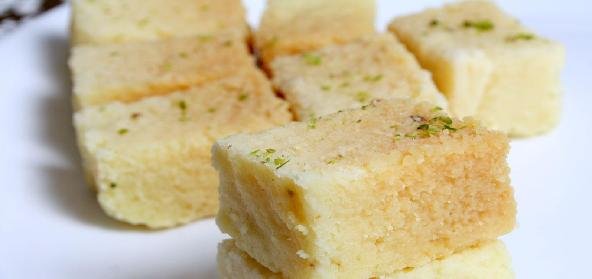 Ingredients:
• 2 cup – grated, fresh Coconut
• 1.5 cup – Sugar
• 3 tbsp – Ghee
Method:
Take half cup grated coconut separately and grind it with little water.
Strain through a sieve to get the coconut extract.
Mix this coconut milk with sugar and heat it in a heavy kadai.
When a soft ball like consistency is reached add the grated coconut and stir constantly.
When it becomes white, frothy and leaves the sides of the vessel add ghee and cook for a while till ghee is absorbed.
Remove it from fire and pour over a greased tray.
Cut it into pieces after two mins when it is still warm.
Recipe courtesy of Archana