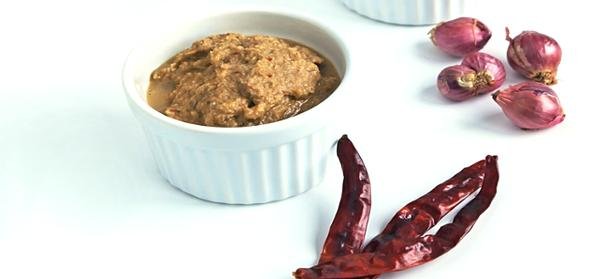 Ingredients:
• 1 – Fresh coconut, scraped
• 1 tsp – Dry red chillies, coarsely ground
• 1.5 tsp – Red Chilli powder
• 10 – Madras onions, medium sized, peeled and chopped
• 1 – Green chilli, chopped
• Juice of 1 Lemon
• Salt to taste
Method:
Pound the onion and green chilli till they are mashed. Do not make into a paste.
Add the coarsely ground chillies and pound for about 30 seconds.
Add chilli powder to the coconut and mix well.
Add lime juice and salt.
Mix well until the entire coconut gets thoroughly mixed with the other ingredients.