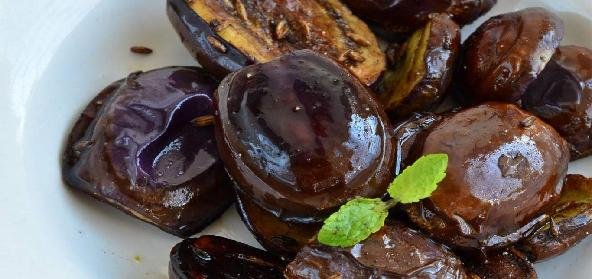 Ingredients:
• 8 – Brinjals (medium size, round ones preferred)
• 6 – Green chillies (medium hot)
• 2 bunches – Coriander (cilantro)
• Small cup – Oil
• Salt – to taste
• 1/4 tbsp – Tamarind paste
Method:
Make a paste with the green chillies and coriander leaves.
Add salt to this and mix well.
Cut the brinjal three-quarters of the way into 4 pieces vertically. Make sure the pieces hold together at the bottom end.
Stuff the green chilli and coriander paste into the brinjals.
Heat oil in a thick bottomed pan and fry the brinjals.
Add tamarind paste after a few minutes.
Serve hot.
Recipe courtesy of Lalita