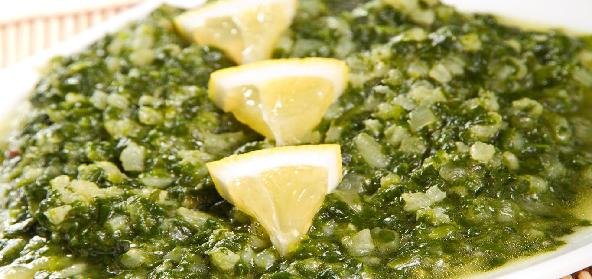 Ingredients:
• Coriander -1 large bunch
• Basmati Rice- 2 cups
• Potato -1 small
• Ginger Paste-1 tsp
• Garlic Paste-1 tsp
• Onion (large) -1/4th
• Green Chillies-2
• Cumin Seeds-1 tsp
• Oil- 2 to 3 tbsp
• Split Urad Dal-1 tsp
• Salt as per taste
• Lemon – 4 tsp
Method:
Wash coriander, cut and grind it to paste. Cut onions and green chillies into long slices.
Cut potato into small cubes and cook them well.
Cook basmati rice. Rice should be loose after cooked.
In a pan heat oil and add urad dal, cumin seeds, ginger garlic paste, onions and green chillies. Saute until onions turn golden yellow.
Now add coriander paste and fry till oil separates.
Mix cooked rice and potatoes. Add salt.
Squeeze lemon after everything is cooked.
Serve hot with raitha.
Raitha:
Cut onions, green chillies and tomatoes into very small pieces.
Add salt and curd to it.
Recipe courtesy of Sudha Jayram