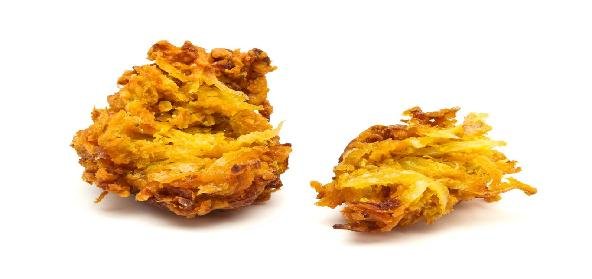 Ingredients:
• 3 – Onions
• 1 cup – besan ( Chickpea ) flour
• salt to taste
• 1 tsp – Asafoetida
• Pinch of Curry leaves
• 1sp – Chilli powder
• Oil for deep frying
Method:
Put sliced onions in a bowl and add chilli powder, asafoetida, salt and curry leaves; mix it with your hands to separate the onions.
Slowly add the chickpeas flour to it till it is blended.
Deep-fry it in oil on medium heat.
Once the bubbling stops, place it on a kitchen towel or tissue to remove excess oil.
Recipe courtesy of vidya