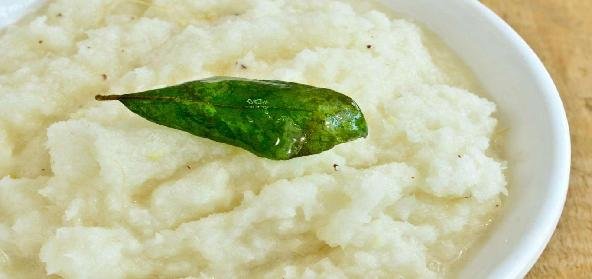 Ingredients:
• Cucumber – 1
• 1/2 coconut, grated
• Gram dal – 1 cup
• Cumin seeds- 1 tsp
• Red Chilli – 7-8
• Tamarind – a small ball
• Jaggery or Gur – 1 tsp
• Coriander – a few
• Oil – 2 tsp
• Mustard – 1 tsp
• Curry leaves (optional)
• Salt to taste
Method:
Peel the cucumber and cut it into small pieces.
Add a spoon of oil in a kadai and fry the gram dal, cumin seeds, and the chilli till they turn brown in colour.
Now take the coconut, salt, tamarind, jaggery, and the fried dal and spices, and grind them into a slightly coarse paste.
In the end, put the chopped cucumber in the mixer and grind coarsely.
Heat one teaspoon of oil and add curry leaves and mustard.
Allow the mustard to splutter and add this to the chutney.
This goes very well with chapati and rice.
Garnish with Coriander leaves.
Recipe courtesy of Prathibha