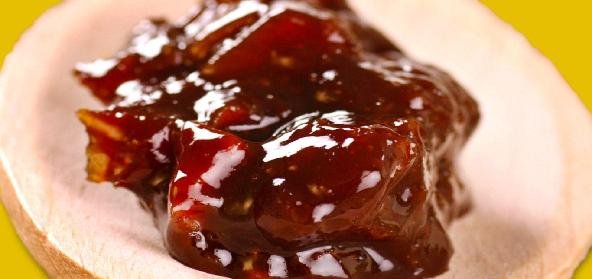 Ingredients:
• 200 g – aniseed
• 200 g – Jaggery
• 100 g – dry Ginger
• 1 tsp – Cumin seed
• 1 tbsp – black pepper
• Small piece – Ginger
• 2 tbsp – Ghee
Method:
Wash aniseed to remove dirt.
Soak all the ingredients – except jaggery and ghee – in water.
Drain water and grind the spices into a paste.
Dissolve jaggery in a pan and strain to remove dirt.
Place the strained jaggery in a pan and add the ground paste.
Add ghee and stir well till the lehiyam leaves the sides of the vessel.
Remove it from the pan, and allow to cool.
Store in a dry container.
Recipe courtesy of Preetha