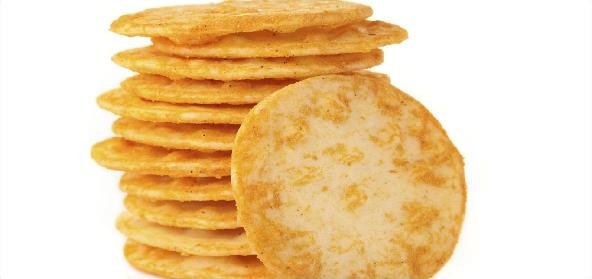 Ingredients:
• 500 g – whole Wheat flour
• 400 g – jaggery, grated
• 1 cup – hot water
• 1/2 cup – coconut, grated
• 1/2 cup – finely chopped Dates
• 1/2 tsp – Cardamom powder
• Ghee or oil for deep frying
Method:
Add jaggery to water, heat and dissolve. Take off fire and allow to cool.
Take flour in a large bowl. Sprinkle coconut, cardamom, dates.
Add jaggery water and knead into a stiff dough. Divide dough into 5 portions.
Shape each into a long inch-wide cylinder.
Smoothen by rolling it on a work surface.
Cut each cylinder into 1-inch thick slices.
Now, shape each slice into slightly flattened oblong pieces.
Heat ghee and allow it to get smoky. Slip in a few thekua at a time.
Deep fry over low heat, till light golden and crisp.
Drain and allow to cool on a mesh before storing in airtight containers.
Recipe courtesy of Saroj Kering