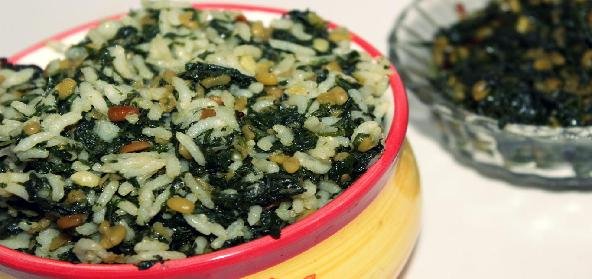 Ingredients:
• Basmathi Rice – 2 cups
• Mutton – 1 pound
• water – 3 cups
• Onion – 1 large
• Tomatoes – 2 big
• Green chillies – 8 to 10, cut length wise
• Turmeric powder – 1/4 tsp
• Mint leaves – 1 small bunch
• Cilantro – 1 big bunch
• Ginger – 3 inch piece
• Garlic – 15 flakes
• Fennel seeds – 1 tsp
• Bay Leaf – 1 leaf
• Cloves – 3
• Cardamom – 1
• Cinnamon – 4 (1 inch stick)
• Almonds – 10
• vegetable oil
• juice of one Lemon
• Butter or Ghee little
• salt to taste
Method:
Make a paste of the ginger, garlic, fennel seeds, half of mint leaves, cilantro, cinnamon and cloves.
Cut onions and tomatoes.
Wash the basmathi rice and let it soak in water for 30 mins.
Clean and cut mutton into pieces suited for biriyani.
Place the pressure cooker on the stove, add oil and ghee.
When oil is hot, add bay leaves, chopped onions, clove, cinnamon and green chillies.
Add the paste and fry well till the raw smell of ginger and garlic goes.
Then add chopped tomatoes to it.
Now add the mutton pieces, salt, lemon juice and pressure cook it till done.
After the mutton is cooked and pressure gone, open the lid and add the soaked rice to it and water.
Make a paste of almond and add .
Now add the remaining chopped Mint leaves and cilantro.
Mix well and check for salt at this time.
When the mixtures starts to boil, close the cooker, put the weight and reduce the flame to medium.
Leave the cooker on the flame for 10 to 12 mins and then switch off the stove.
Finally when done, garnish with cilantro and serve with raita.
Recipe courtesy of Sofia Kirupakaran