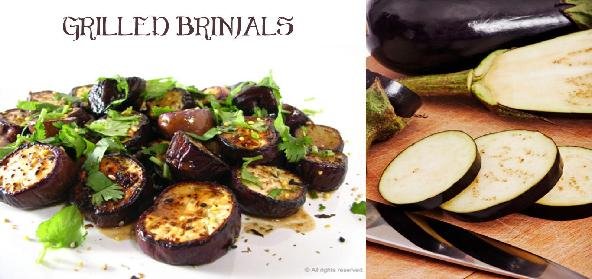 Ingredients:
• 8 Brinjals
• 150 gms – cheese
• 2 tsp – garlic, minced
• 1 tsp – red pepper flakes
• 6 Basil leaves, shredded
• Olive oil as required
• Pepper to taste
• Salt to taste
Method:
Cut the brinjals into half and brush the sliced edges with olive oil.
Sprinkle some salt and pepper.
Mix the cheese, garlic, red pepper flakes, basil leaves and little salt in a bowl and refrigerate till required.
Keep the brinjal halves on the grill with the cut side down and cook till soft.
Remove from the grill, cool and spread the cheese mixture on the warm brinjal pieces.
Serve hot.