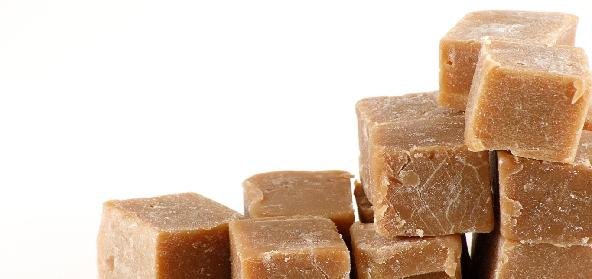 Ingredients:
• 1/2 kg- dry Coconut
• 1 cup – Rice soaked in water overnight
• A few Cardamoms
• 2 tbsp – Brown sugar
Method:
Grind coconut, soaked rice and cardamoms into fine paste and mix thoroughly with brown sugar.
Put the mixture into a pan and keep stirring continuously till the mixture starts to the sides and if you take a pinch it should not stick to your hand then it means its well done.
Place the hot mixture in a plate and let it cool.
Cut into small slices or diamond shapes and eat when ever you feel like.
Recipe courtesy of Sushma